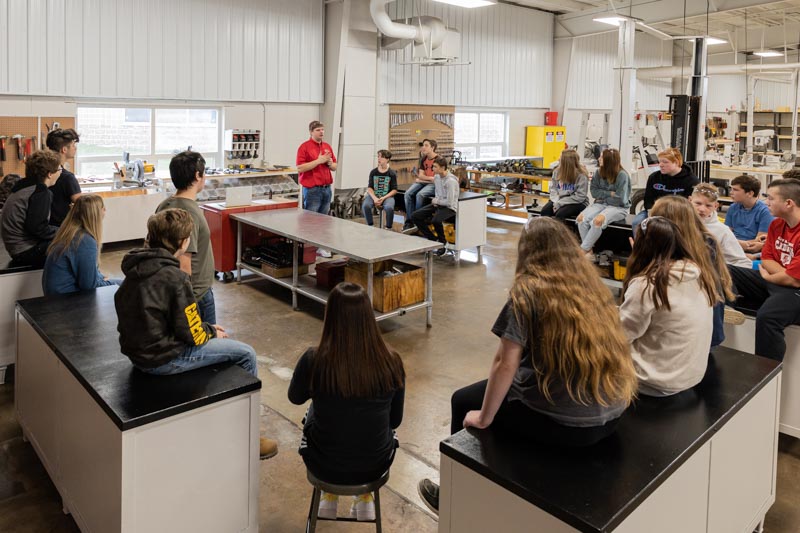 Cardinal Manufacturing is a year-long two credit class which offers more than a standard classroom instruction. Students in this class gain the real life experiences of problem solving, running a business, and working in professional career roles. Students must apply to be part of this program and manufacturing employees have successfully completed both Metal Working I and II. The application process includes creating and submitting a resume, project portfolio, and a letter of recommendation. Once accepted, student participants are assigned a role that may include:
Quoting jobs
Ordering materials
Manufacturing parts
Quality control and inspections
Shipping product
Receiving product and materials
Invoicing
Customer service
Accounting
Marketing
Maintaining work hours
Besides the great experience gained, the students receive a profit sharing check at the end of the school year based upon number of hours worked and other measurement tools. Only a portion of Cardinal Manufacturing earnings are paid to students after expenses and upcoming needs are covered. Most of the money earned supports the purchase of materials, equipment and facility needs to continually grow and improve Cardinal Manufacturing.